Institut für Transformative Mediation und Konflikttransformation

English description of the upcoming workshop:
Workshop in Magdeburg


Transformative Intervention:
Working on Intensive Conflicts
with
Peter Miller

and Christian Hartwig
Do you want to learn about the latest communication style availabe? One that leaves all the choices in your hands and helps to have constructive conversations with others. Join the workshop in Magdeburg!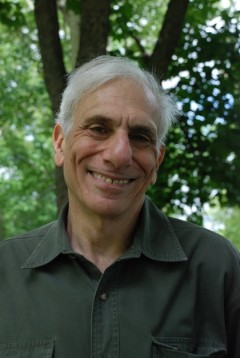 Peter Miller has been a mediator since 1986. In that time he has conducted over 2,500 mediations. Since the mid 1990s he has worked exclusively within the transformative frame. He mediates primarily in the family and workplace arenas. He has worked extensively for the United States Postal Service's REDRESS Mediation Program as well as other government agencies with workplace mediation programs, including the Equal Employment Opportunity Commission and the New York State's Division of Human Rights. In addition, Mr. Miller has extensive experience in community mediation cases. He serves often as a trainer of mediation, including programs in transformative mediation skills. From 2014 through 2017 directed the Mediation Externship program at The Maurice A. Deane School of Law at Hofstra University. His recent publications include Transformative Mediation and Lawyers: Insights from Practice and Theory, which he co-authored with Robert A. Baruch Bush, and which appeared as a chapter in Transformative Mediation: A Sourcebook: Resources for Conflict Intervention Practitioners and Programs, and Doing Something which was included in The Stories Mediators Tell, a collection of reminiscences by mediators, edited by Eric R. Galton and Lela P. Love. Making Space for Contending Moral Talk in Criminal Matters, co-authored with Rochelle Arms and Jessica Goldberg will appear this summer in "Mediation Theory and Practice", Volume 3, Issue 2. He is on the Board of RJI - - Restorative Justice Initiative, an organization dedicated to the promulgation of restorative practices in the New York City area.
What's it about?

Learning from the master! Peter Miller from Brooklyn, U.S.A. is coming to Magdeburg. This training program provides participants with an understanding of the core purpose and foundational principles of transformative intervention practice. Exploring the goals and effects of transformative mediation, this training provides an opportunity to learn and practice the core transformative intervention skills. In addition you can learn how to resopond to conflict more effectively.
The workshop will be held in English with translation into German. Through lecture, discussion, demonstrations, and skill building exercises, this training program grounds participants in an approach to mediation practice that is rooted in the assumption that conflict is a crisis in human interaction. Come and join even for single days. If you haven't been to Magdeburg yet, now it's the time to come!
Dates:

Sunday, 16th of September 2018 from 10 am to 4:30 pm.
Where it takes place:
The training will take place at: SOPRA GbR, Herrenhäuser Str. 62 in 30419 Hannover. For more information, also on nearby housing options, please mail to: kontakt@transformative-mediation.de.

Number of participants:

The number of participats is limited to provid an interactive participation.
Cost:
170€ und 150€ (including VAT). The price reduction is for people who took or take a training with Christian Hartwig - Streitvermittler. Materials, Certificate, Coffee and Tea will be provided within the training costs.
Application:
Please apply via email to: kontakt@transformative-mediation.de including the following details: your name, mailing and your e-mail address, short statement why you would like to participate and how you would like to benefit from the course. As soon the tuition is payed your are accepted to the course.
Teilnahmebedingungen (Terms of participation only available in Geman, please contact us for translation).
Gerneral Information about TM:
Transformative Mediation (TM) is an approach to conflict intervention that is used in a wide range of conflict intervention settings. It is based on the relational view of conflict outlined in the book "The Promise of Mediation" by Robert A. Baruch Bush and Joseph P. Folger (Jossey-Bass, 2005). Transformative mediation has been used in family, civil, neighbor, divorce, youth, and multi-party disputes and has been adapted for conflict interventions that address team development and organizational disputes. Find more information on the website of the Institut of the Studies of Conflict Transformation: www.transformativemediation.org



Top
|
Info[at]ChristianHartwig.de